2nd International GENCODYS Conference
Integrative Networks in Intellectual Disabilities
27-29 April 2015, Chania, Crete, Greece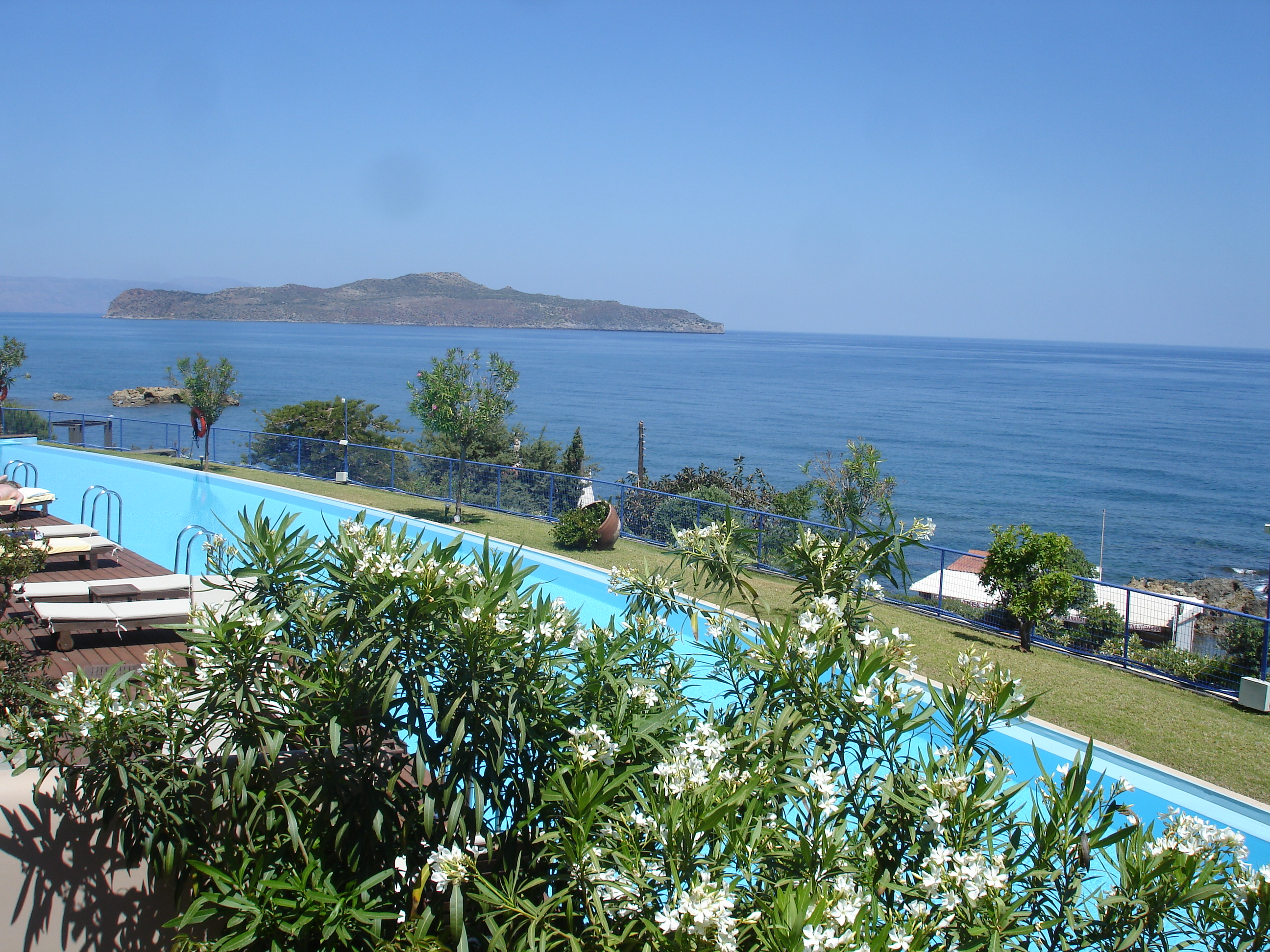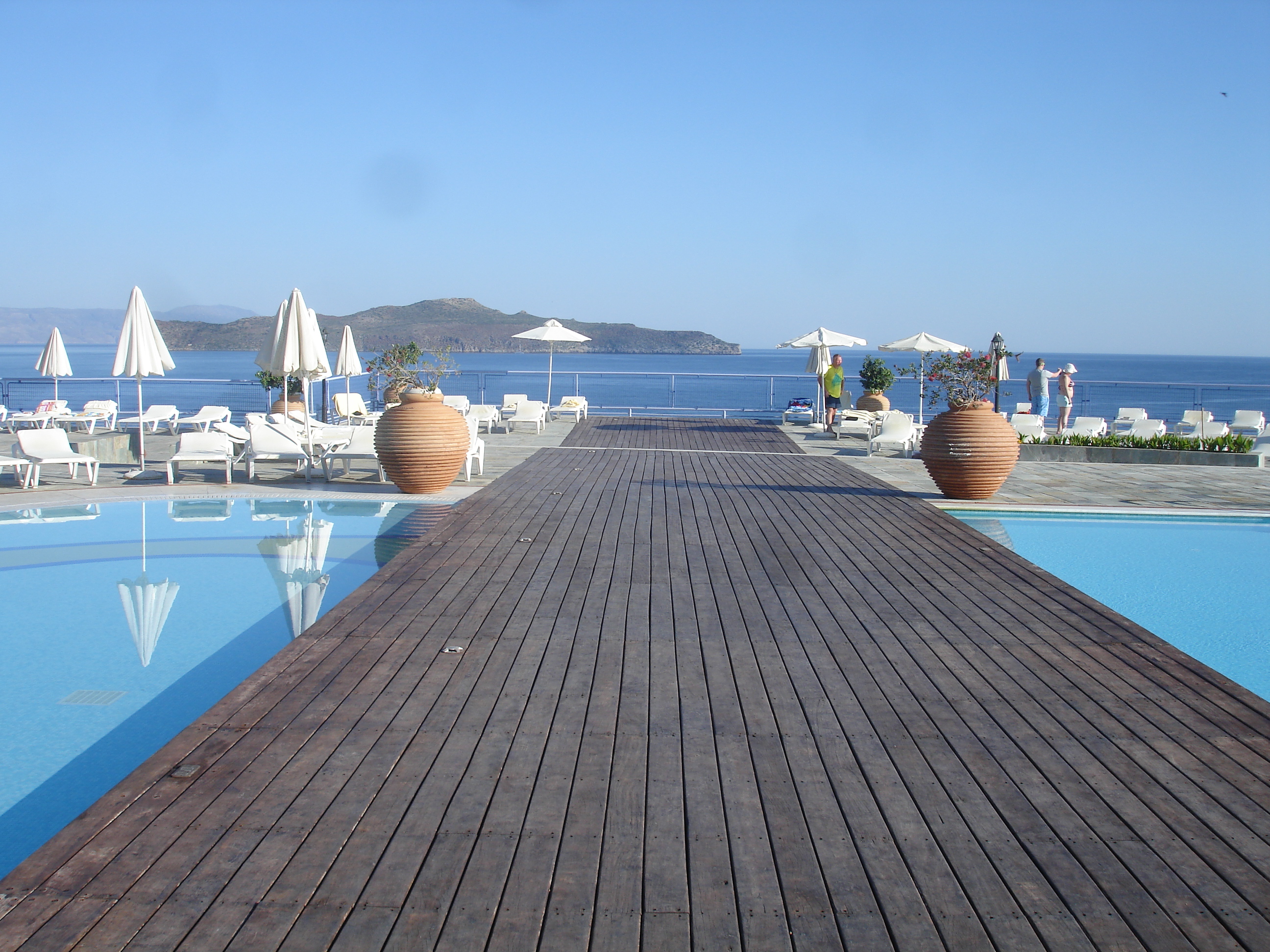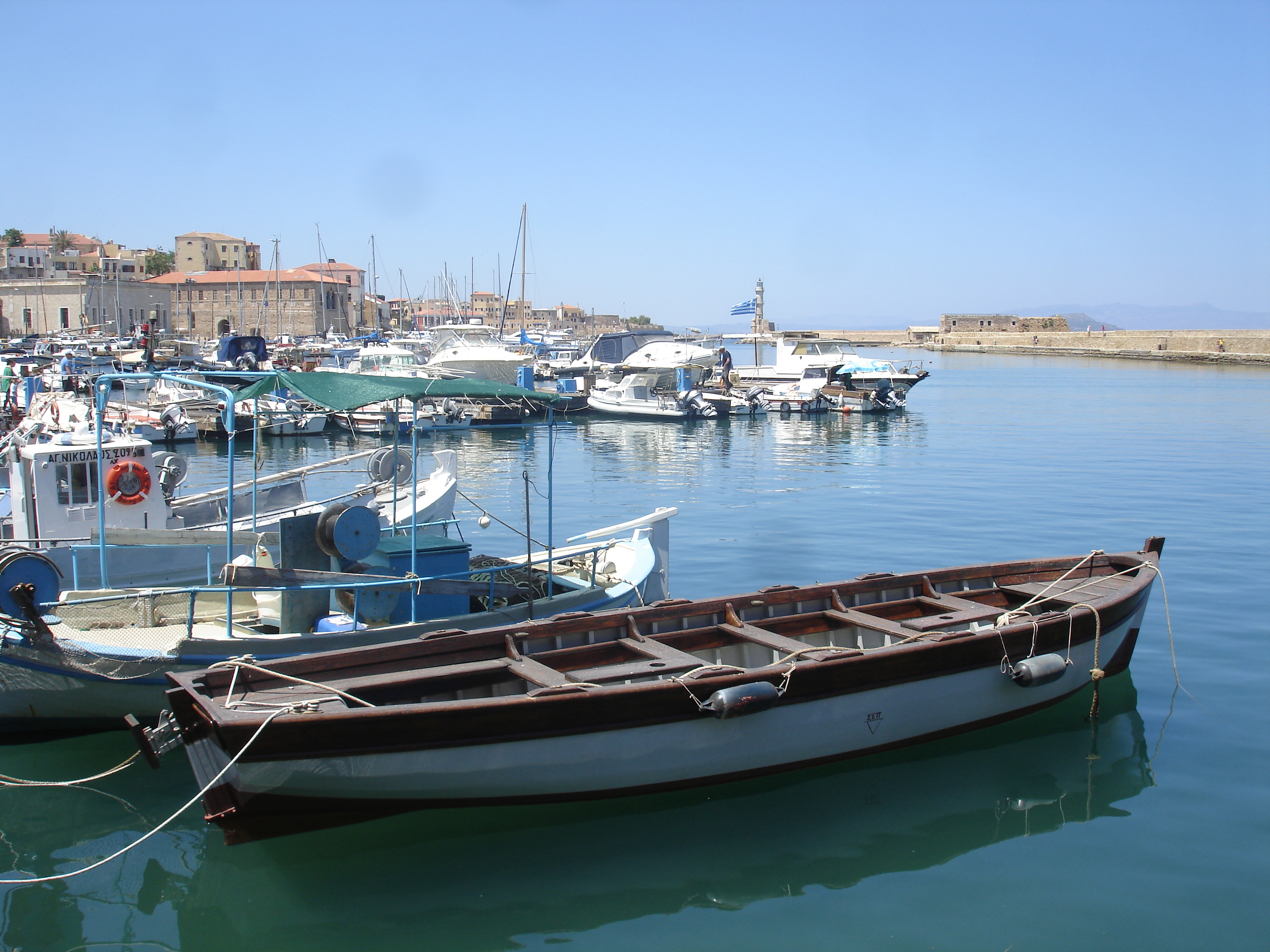 The Event has Successfully Passed!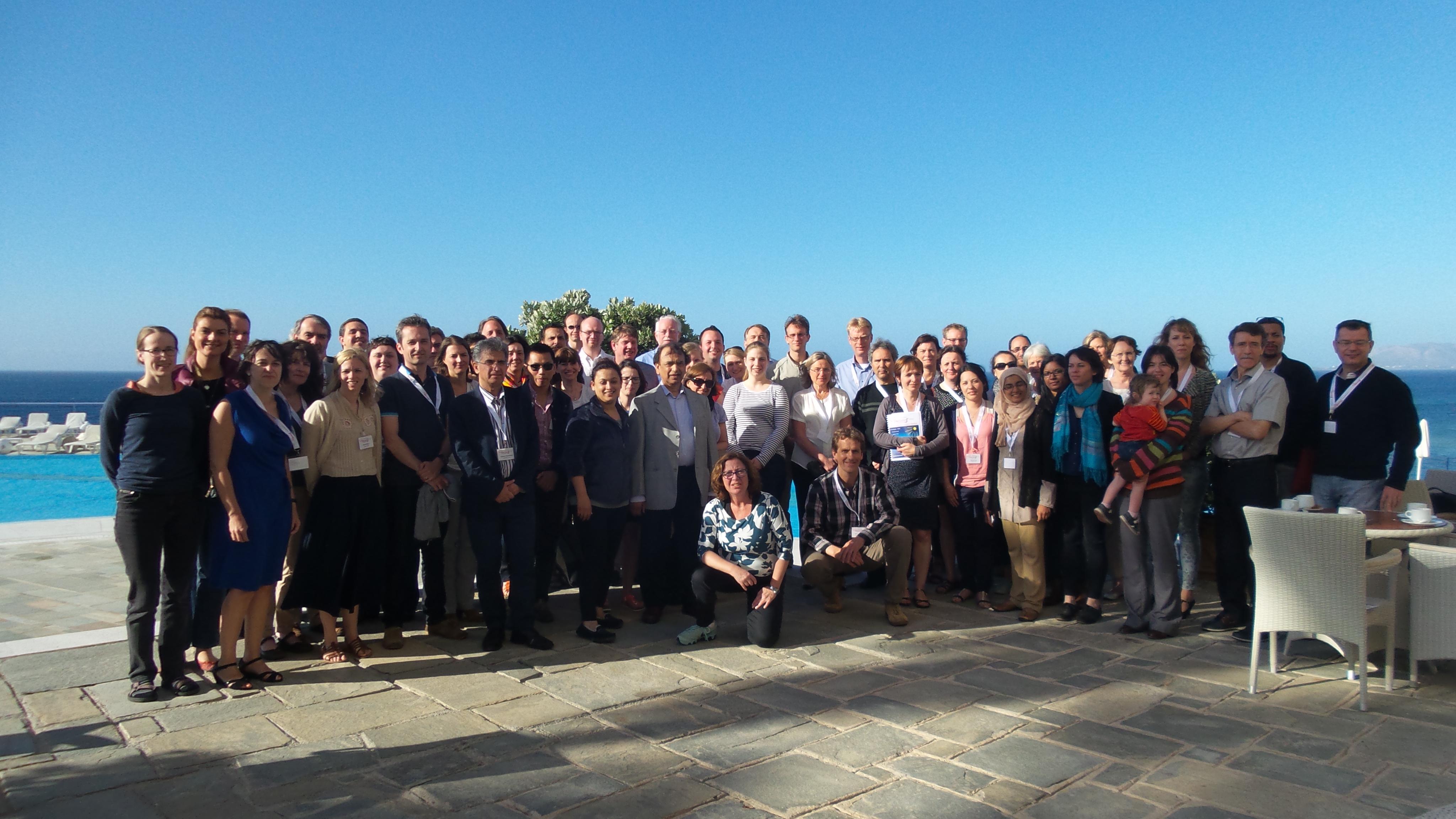 - The 2nd International GENCODYS Conference!
After an –according to the divers participants- excellent 1st GENCODYS Conference we are seeking to host the second Conference in a similar spirit: top science regarding a broad spectrum of Cognition and ID in a stimulating environment for plenty of discussions.
The increasing power of sequencing allows the elucidation of causative genetic defects and risk factors in cognitive disorders (CD) by analysis of entire exomes and even complete genomes. A wide variety of chromosomal aberrations and a bewildering number of single gene mutations underlie intellectual disability (ID), and in a growing number of examples share a common etiology with other cognitive defects such as autism spectrum disorders and schizophrenia. Elucidation of the complete landscape of all CD-associated genes will allow us to recognize the underlying common pathological mechanisms. Already now, extensive functional interactions are seen between ID-associated proteins and intricate networks are becoming apparent. Examples include protein networks driving synaptic morphology and plasticity and the epigenetic orchestration of neuronal gene expression.
The European funded research consortium GENCODYS exploits a multilevel approach to resolve the integrative networks in intellectual disabilities. We are bringing together top researchers with complementary expertise and patient representatives to apply a systems biology approach to reveal the common molecular and cellular mechanisms leading to cognitive impairment and translational research possibilities. Our overall concept that also will be strongly reflected in the program of our conference is to: (1) Identify novel genes involved in cognitive disorders; (2) Elucidate associated molecular networks that are commonly disrupted in CD; and (3) Identify genetic modifiers and small compounds that are able to modulate the disease phenotype.
We aim to bring together about 150 top researcher, medical doctors and patient representatives, who represent the top in Cognitive Research and related activities. We will have about 20 invited speakers from the international top including speakers from our own top consortium. An additional 25 speakers will be selected on the bases of their recent achievement and submitted abstract. Talks and submissions for talks have to be related to studies of cognitive dysfunction but can be in widely varying fields, including genetics, cellular, molecular and physiological studies, genomics and epigenomics and bioinformatics. Integrative network approaches and focus on overlapping disease mechanisms between different disorders are prioritized.
If you don't want to miss the exciting developments in neurogenetics-driven cognitive research, it makes sense to take part in this International Conference on Integrative Networks in Cognitive Dysfunction!
-General Information
-Registration will be on a first-come first-serve basis and there is space for 150 participants only. The target audience are researchers, clinical geneticists, MDs, Post docs, Ph.D. and master students, patient representatives, etc., working in a broad spectrum of sciences related to Cognitive Disorders.
-This is the second conference- after a very well appreciated first meeting in Paphos Cyprus- in what is intended to become a series of Conferences on Cognitive Disorders with a multidisciplinary approach to be hosted biennually in a stimulating setting.
-Besides about 20 invited speakers there will be space for about 25 speakers selected based on recent work and submitted abstract.
-Early registration is extended until 9 January 2015!
-Late registration will close 10 March 2015.
-Registration is open, see below.
-Deadline for Abstract Submission is 9 January 2014 if you want to be considered for a oral presentation. (To be selected for oral presentation or poster; registration is required.)
-Welcome reception sunday evening 26 April 2015
The place to be:
-It will be hosted in a very pleasant environment at the well situated and relaxing Panorama Hotel, nearby the beautiful town Chania on the lovely island of Crete in sunny Greece.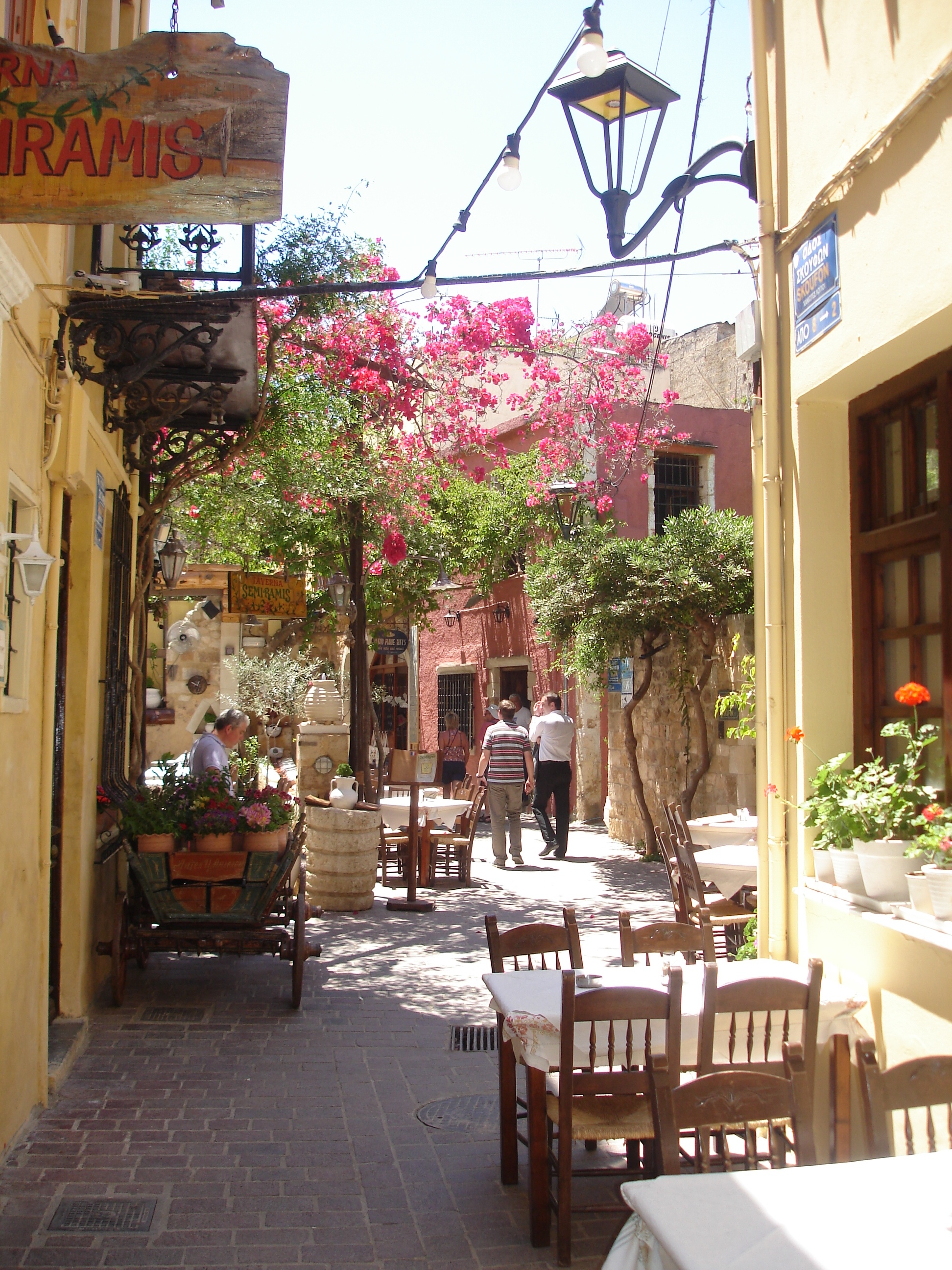 -Scientific committee:
Executive Board GENCODYS:
-Hans van Bokhoven
-Hilger Ropers
-Annette Schenck
-Yann Herault
-Seth Grant
-Martijn Huynen
-Frédéric Laumonnier
-Contact person:
Dik Hagenbeek (Ph. D.)
Project Manager GENCODYS
Email: Dik.Hagenbeek@radboudumc.nl
Tel. +31 243655299, Fax +31 243668752
For all your questions and Abstract Submission!
-Registration
-
REGISTRATION CLOSED
The registration includes:
4 nights stay (26-30 APril 2015) in the above mentioned 5-star hotel (based on bed and breakfast)

All coffee breaks, lunches and dinners on the 3 conference days

Half day social event

Wellcome reception
-Registration fee
Registration

Fee p/p* (Euro)

Early

BEFORE 10 Jan 2015

Late

BEFORE 10 March 2015

Participant

Single Room Occupancy

580

650

Participant

Double Room Occupancy**

480

550

Accompanying person

Double Room Occupancy

290

360
* Registration fee includes 4 nights accomodation, coffee breaks, lunches and dinners (see details above)
** Participants need to name there room mate at registration. If you wish to share but do not have a room mate you need to register a single room and notify the organisation of your wish (they will mediate and refund the difference if a room can be shared).
Extra nights (based on availability) can be booked at favourable conditions for particpants of the conference directly with the hotel. You can contact the hotel directly (reservations@panorama-hotel.gr) or direct your request to the contact person of the conference (Dik.Hagenbeek@radboudumc.nl).
-Payment options
- Creditcard (Visa; Mastercard; American Express), credit card charges apply
- Electronic Bank Transfer
-Abstract submission
To be considered for an oral presentation or poster presentation you will need to sent in an abstract. This abstract should be sent to:
Dik.Hagenbeek@radboudumc.nl
Make sure to submit your abstract before 9 January 2015 to be considered for a oral presentation! You also need to register yourself to be considered. Requirements for abstract can be found in the Word document via this link.
-Program
The different sessions, initial program and invited speakers: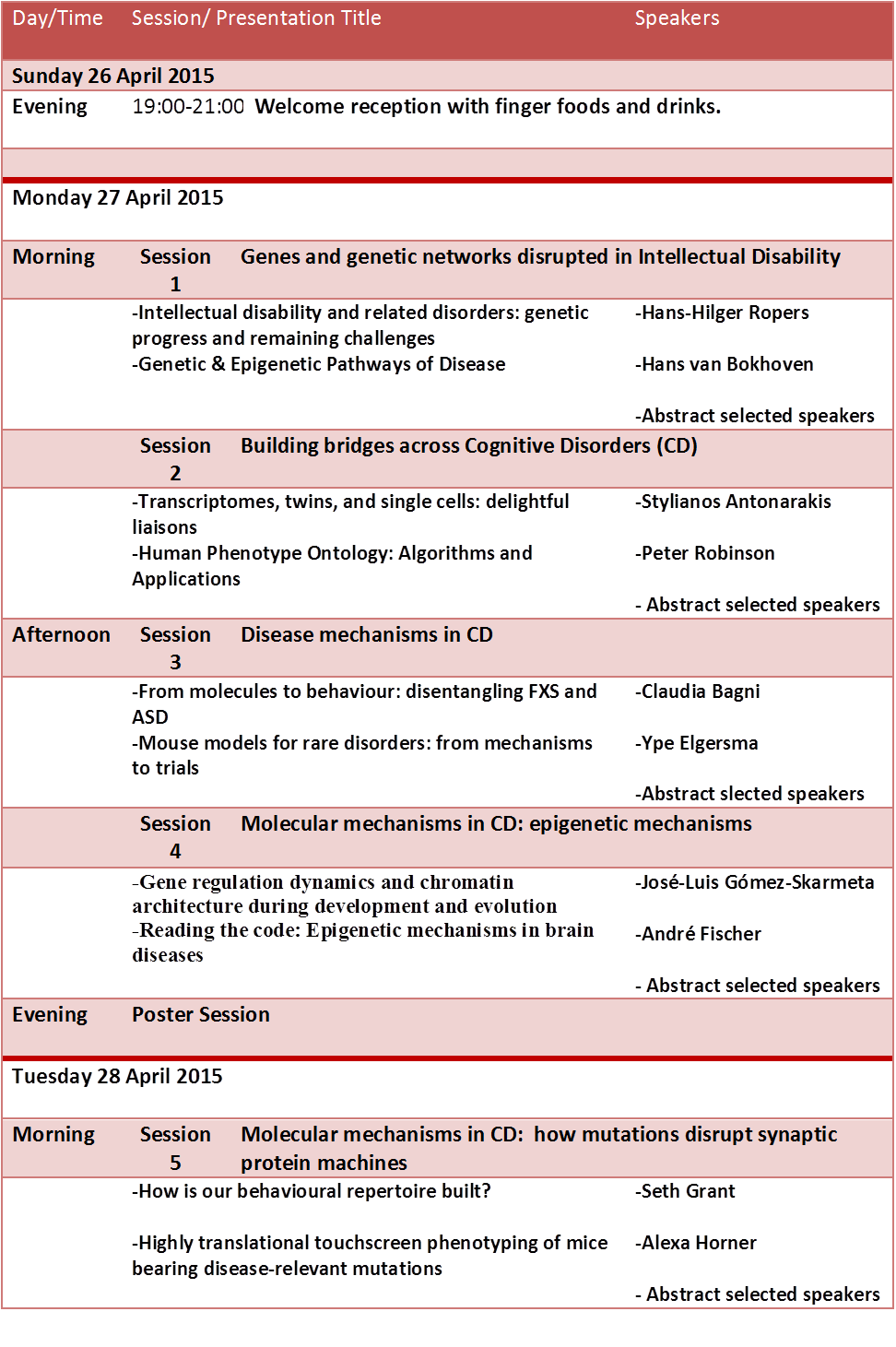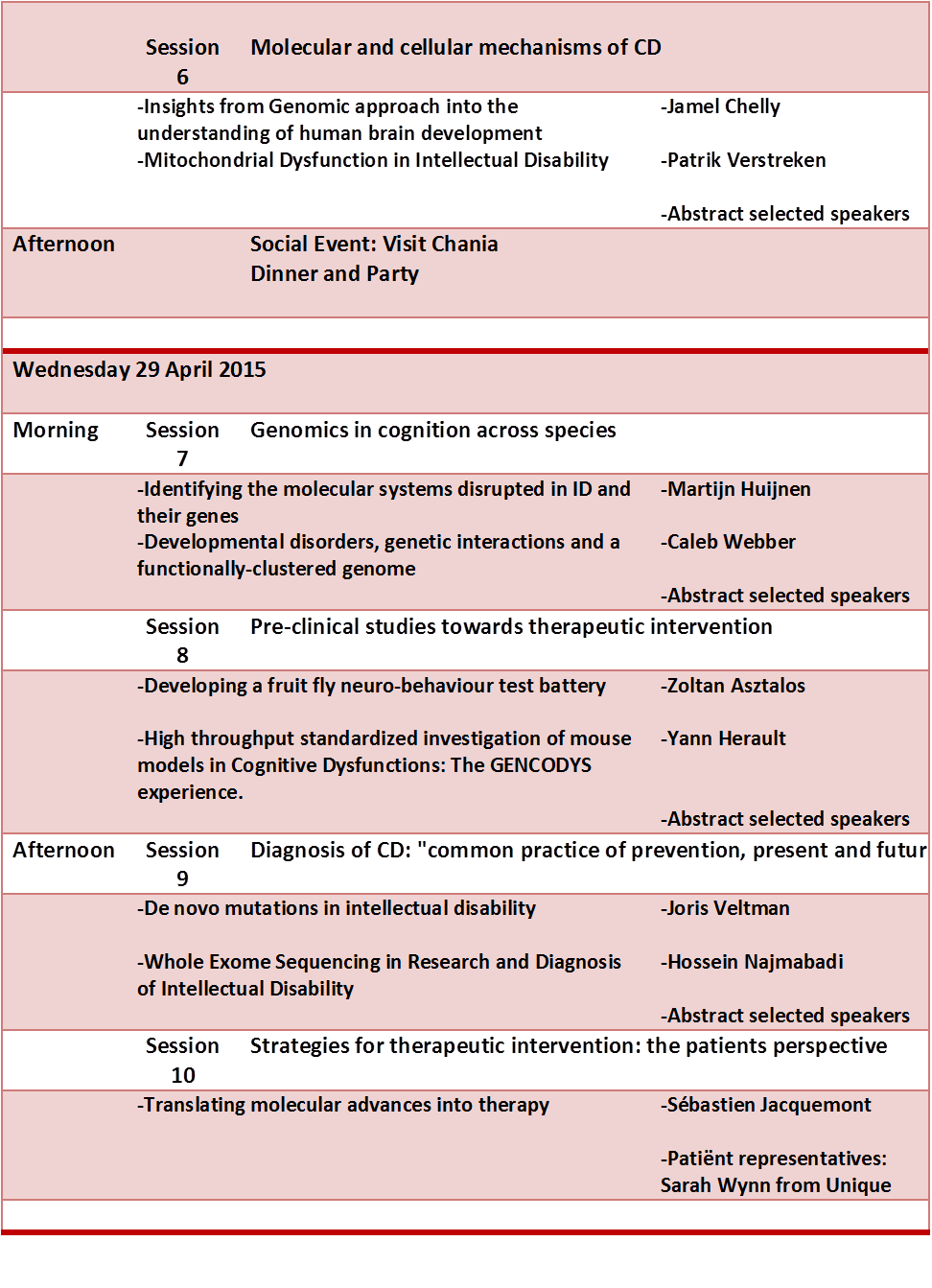 -Invited speakers:
(Click pics for more info.)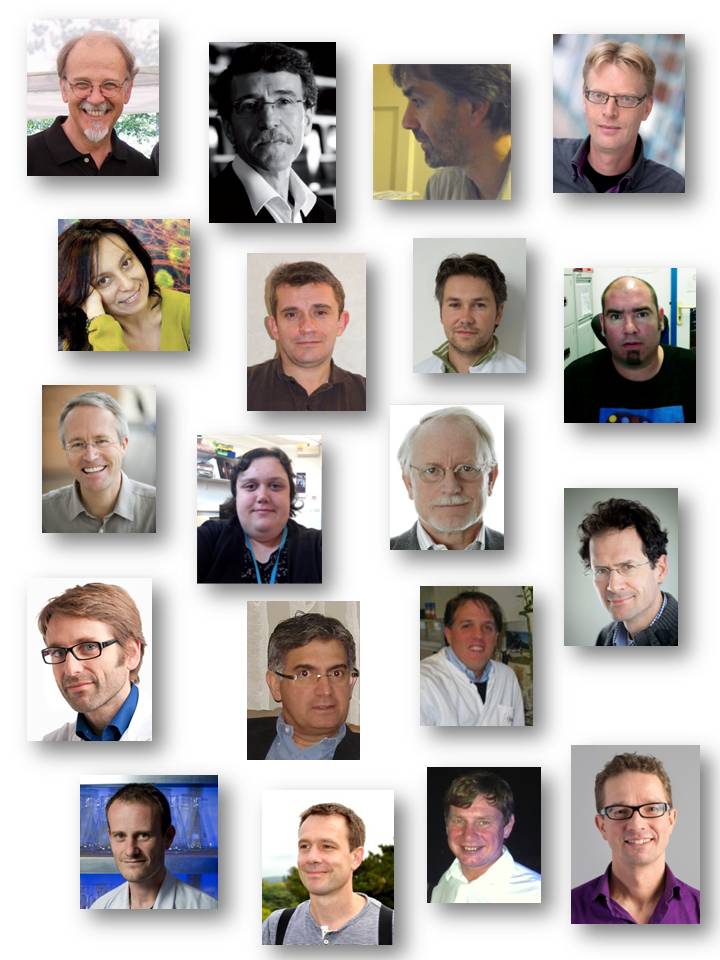 Sarah Wynn from patient organisation Unique: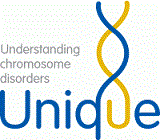 Florence Bietrix from EATRIX: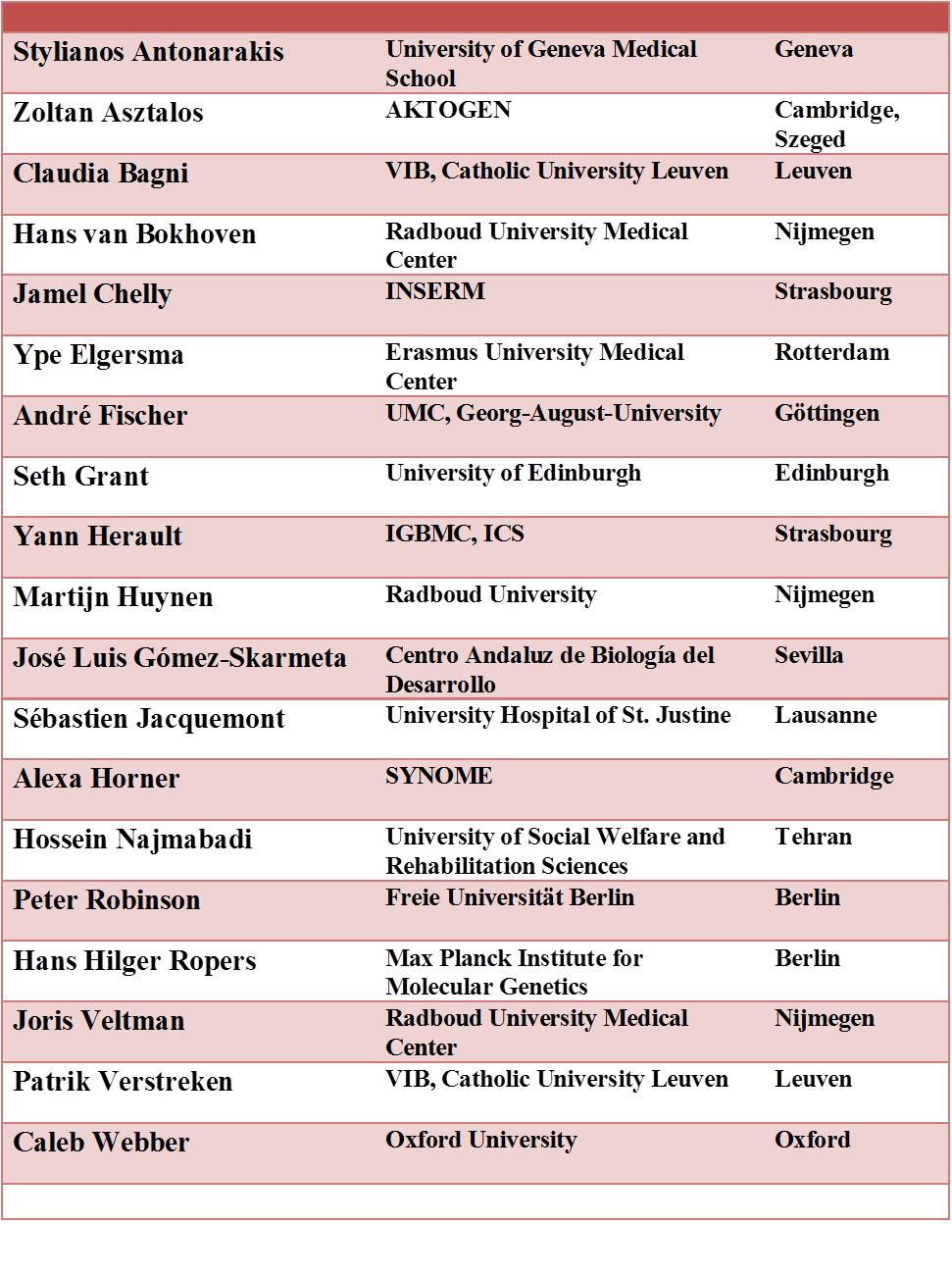 -How to get there
Can be found at website of venue: Panorama Hotel
Address:
Panorama Hotel -Greece (venue for Conference as well as Lodging)
P.O.Box 73
Kato Galatas
GR-73110 Chania
Greece
Telephone: +30 28210 31700
Facsimile: +30 28210 31708
E-mail: reservations@panorama-hotel.gr
Coordinates for Navigation devices:
35.5121166329,23.963168241 ("Panorama Hotel")
The nearest Airport (20 km) is Chania International airport. From there it is less than 30 min by car.
Alternatively you can fly to Heraklion International Airport (at 145 km). From there it is 2 hours by car (easy to find along coastal road).
Do not hesitate to contact the organisers for questions regarding travel or if you need an invitation letter for acquiring travel documents (Dik.Hagenbeek@radboudumc.nl).
-Sponsors
Main Sponsor:

EU 7th framework Program Grant No.: 241995
-Become a conference sponsor
We will bring together a group of top scientists (from young talents to prominent scientists), working on cognitive dysfunction in widely varying fields, including genetics, cellular, molecular and physiological studies, genomics and epigenomics and bioinformatics. If you like to raise awareness for your organization in this international audience of excellent scientists, clinical genticist and patient network representatives we welcome you to sponsor/ join the meeting. Sponsors will receive recognition in the conference program, the conference website and will be able to have a stand during the conference to display and advertise their products/services. To find out more information about becoming a sponsor, please contact: Dik Hagenbeek.